April 2011
---
Easter weekend, we all had Good Friday off, so we decided to have some fun... myself and Kaira, plus Gayle, Lokei & Jamari, packed up and headed to New Orleans. While we were there, we checked out the Audubon Zoo, the Aquarium, and the new Insectarium, and of course the hotel pool as well. The kids had a blast! We stayed down there Friday and Saturday, and were back in time to celebrate Easter at home (or at Gayle's house, but we spend so much time there, it's like a second home to us).
Audubon Zoo
Posing in front of the Elephant fountain near the entrance... taking pictures with her camera (she did a lot of this)...


Petting one of the goats in the petting zoo area... sitting on top of a lion statue...

The Aquarium
Watching one of the guys swimming in the tank with the sting rays in one of the big tanks... and petting sting rays!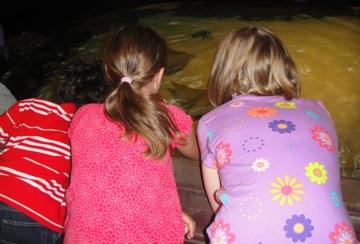 Kaira & Lokei being silly and posing for pictures...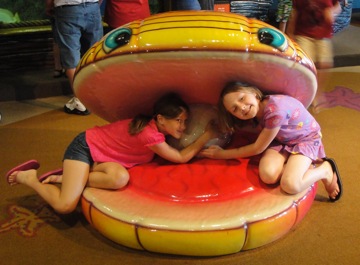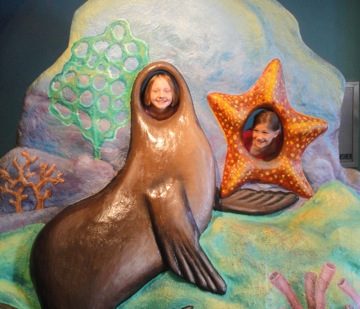 All three kiddos having fun posing in the giant shark jaw... they were supposedly making their best 'shark attack!' faces...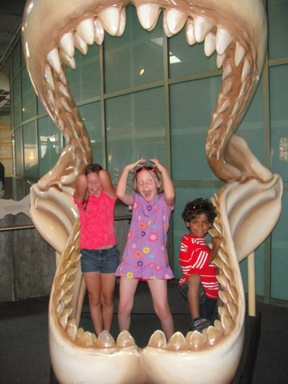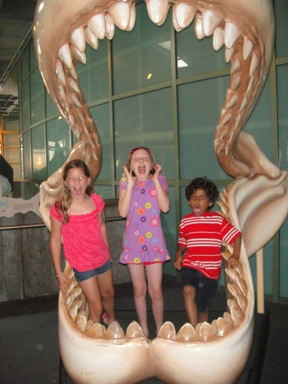 Inside the Aquarium is a Parakeet house where all of the birds fly free in an enclosed area. You can buy sticks with bird food stuck on one end of it, and then you can use those to coax the birds into coming to stand on your stick while you hold them. Occasionally they would stand on your finger, or even land on your head!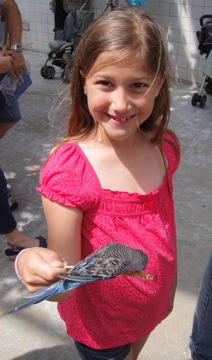 Insectarium
Kaira checking out the bee display... and looking at some of the bugs that were being talked about by one of the 'bug experts' at one of the learning stations...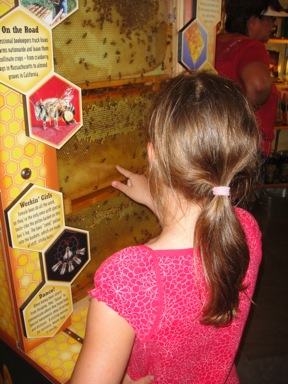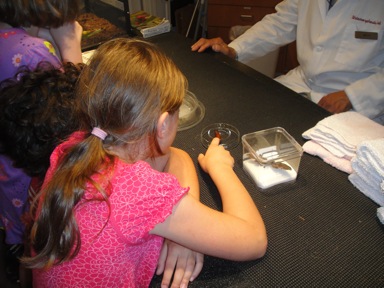 ---
Back at the hotel, playing in the pool... and Kaira & Lokei hanging out on the Riverwalk in New Orleans.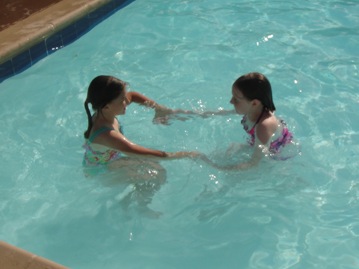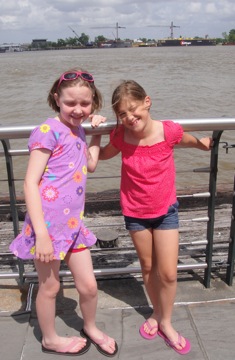 ---
** E A S T E R ** Hunting for eggs... and showing off their loot when they were done...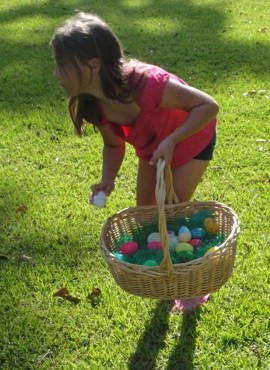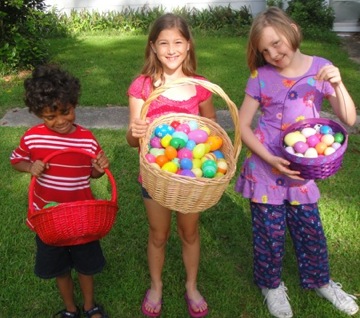 Kaira & Lokei posing in their Easter dresses