August 2010
---
Kaira's First Day of 2nd Grade
Kaira was very excited about starting the 2nd grade. Her teacher this year is Mrs. Ossman, and their classroom theme is the Ocean Friends. This is her biggest class yet with a grand total of 16 kids.
Kaira on the front steps of school on her first day of the year... Kaira with her new teacher, Mrs. Ossman... Kaira at her new desk getting ready to start the first day of 2nd grade...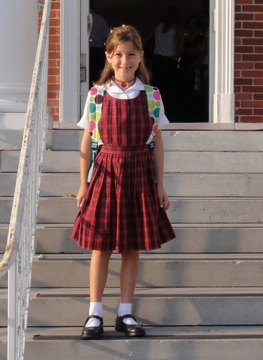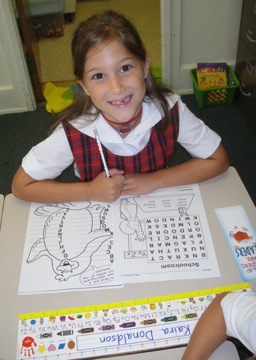 Standing by her hook in the hall where they hang their backpacks, lunchboxes, etc... Standing by the classroom door with all the names of her fellow 'ocean friends'... A picture of the classroom (Kaira's desk is in the back right corner)...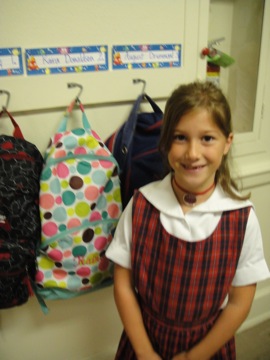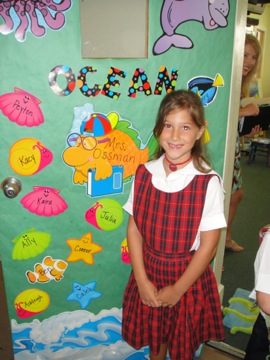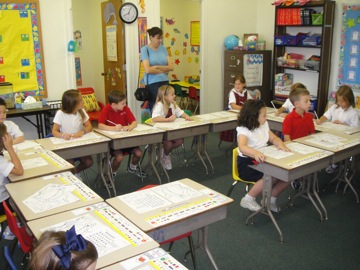 Later in the week, playing on the computer... and the reading room, one of the small rooms off of the main classroom...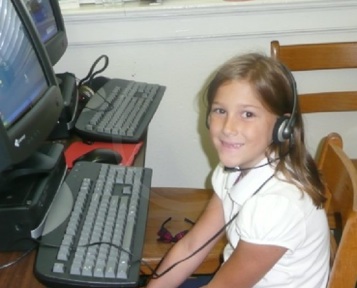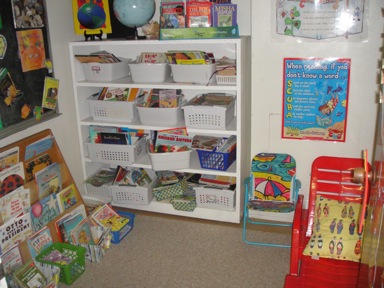 ---
Lokei's Birthday
We made a trip down to Baton Rouge so that Kaira could celebrate Lokei's birthday with her. We also made Lokei a birthday cake, which was a huge hit.

Lokei when she first saw her cake... And the girls hanging out at the house after the birthday party was over...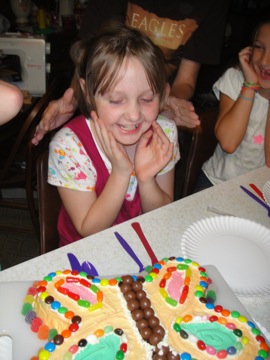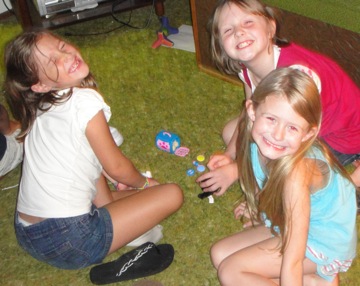 House Repairs While in BR, I was also working on some repairs on the old house (the last tenants that lived there did a number on the place). Am working on getting it fixed up so that I can hopefully sell it soon and not have to worry about tenants or repairs anymore.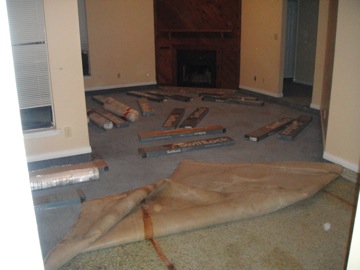 ---
At the Duck Pond
At the duck pond in town after school on a couple of different days. Had a good time enjoying the nice weather and feeding the ducks, birds, turtles, etc.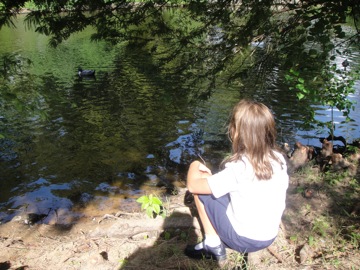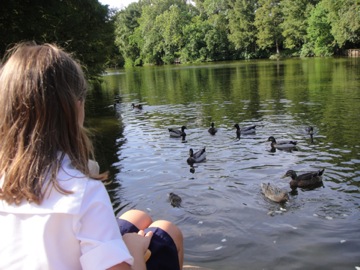 ---
Kaira & Mia
Kaira and my Mom ("Mia" to Kaira) taking pictures in front of the fountain at the Boardwalk.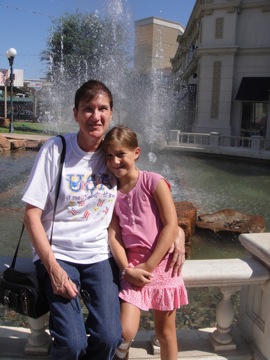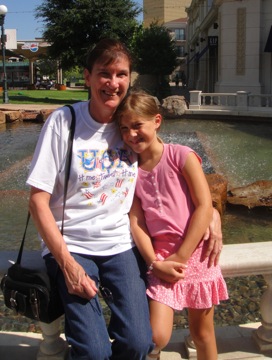 ---
Kaira & Sierra
A girl and her dog... Kaira with the puppy, who is starting to get big.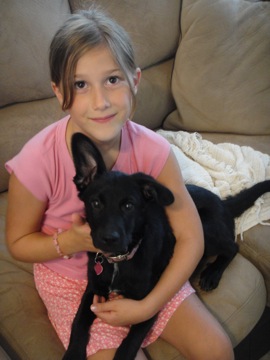 ---
---