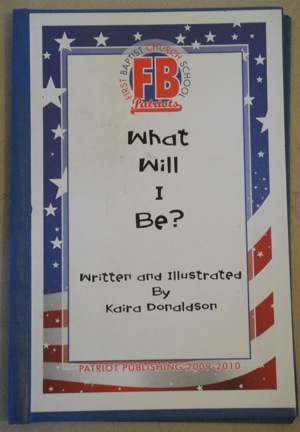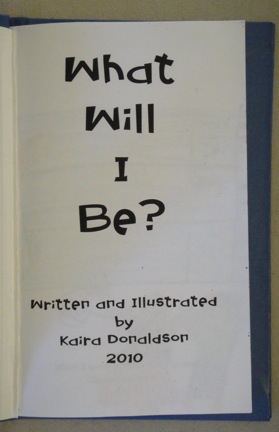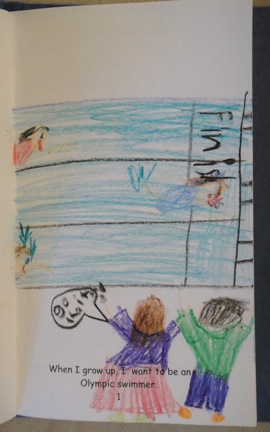 "When I grow up, I want to be an Olympic swimmer."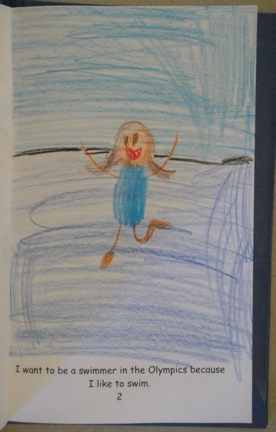 "I want to be a swimmer in the Olympics because I like to swim."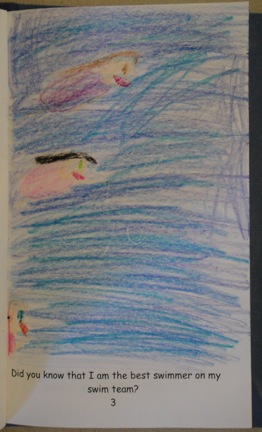 "Did you know that I am the best swimmer on my swim team?"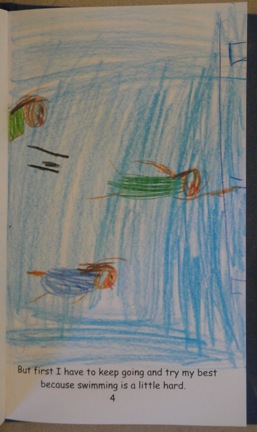 "But first I have to keep going and try my best because swimming is a little hard."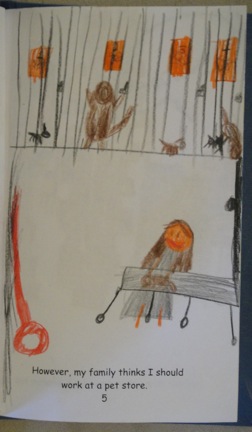 "However, my family thinks I should work at a pet store."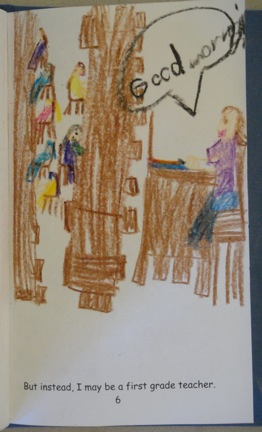 "But instead, I may be a first grade teacher."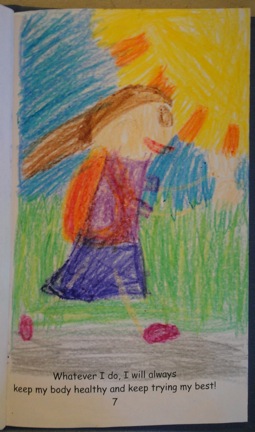 "Whatever I do, I will always keep my body healthy and keep trying my best!"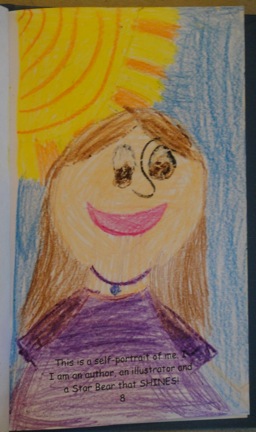 "This is a self portrait of me. I am an author, an illustrator, and a Star Bear that SHINES!"