Jan/Feb/Mar 2011
---
After the holidays, I started on my surgery rotation at school and which entailed rough days and really long hours. I was a slacker and didn't take as many pictures during this time as I usually do, so I've decided to combine Jan-March all on one page. Now that I am done with Surgery and OB/Gyn, things have settled back down again, thankfully.
---
* * J a n u a r y * *
---
Eye Doctor
Kaira's teacher kept telling me that Kaira was complaining of headaches at school. Even though her eyesight seemed fine, we couldn't find any other source of her fairly common headaches, so I finally got her in with a peds eye doc in town. Turns out one of her eyes is weaker than the other. Because her strong eye has been compensating, her vision has been seemingly fine, but the strain from her weaker eye not pulling its weight is what was causing the headaches. She got fitted for some glasses that will help the weaker eye focus and help pull its own weight, and will return in a few months to check progress.
Kaira in the big chair getting ready to be checked out by the eye doc...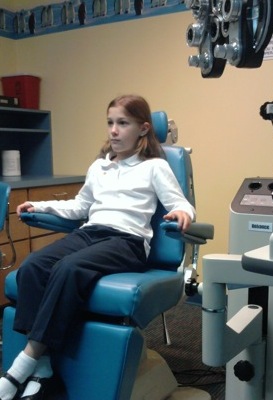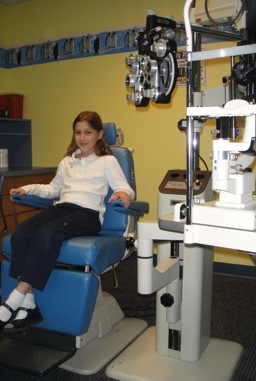 Sporting some cool shades after having to have her eyes dilated... and showing off her cool new glasses she picked out...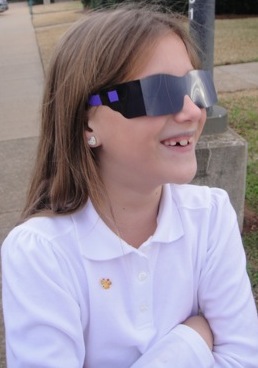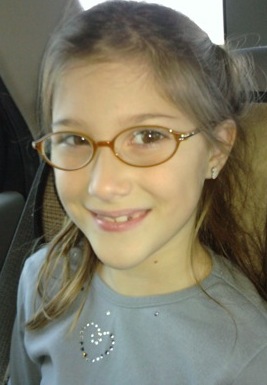 ---
"Snow" Day
Schools in the area got cancelled for a "snow" day after a light misting of glorified frost dusted the town one day.
Upside- Kaira got a day off of school... Downside- I didn't :(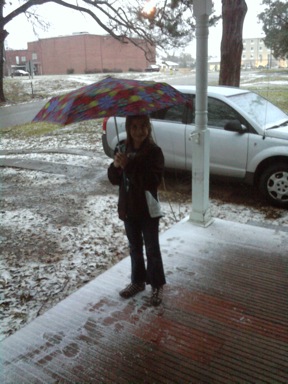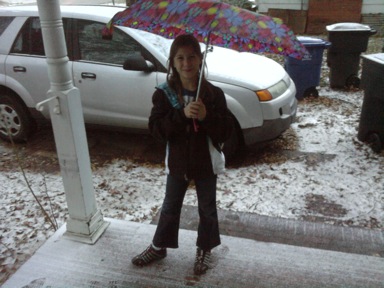 A little later in the month, we actually had a little more substantial snowfall come down. Again, Kaira got the day off, and again, I didn't. In fact, the first picture is of my walk to school in the snow at 4am in the freezing cold... kinda sounds like one of those stories I will tell my kids someday. Too bad I wasn't barefoot. There was actually ice under the snow in many places, and the bridges in town were closed and the radio announced that 'all non-essential personnel' should stay home. The roads were nearly barren. Unfortunately, med students never get a day off for anything short of a national disaster. And actually, now that I think about it, we'd probably have to report to the hospital for that too. Oh well.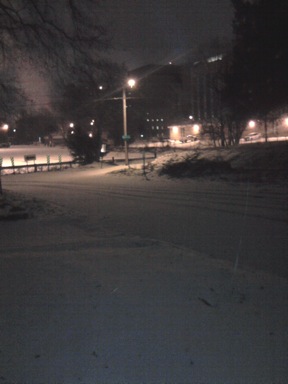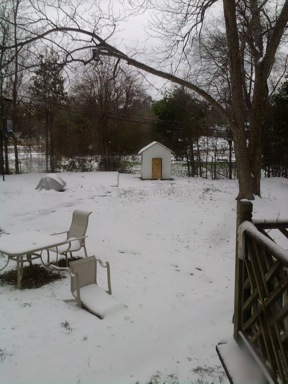 Kaira at home enjoying a nice mug of hot chocolate on a cold winter day.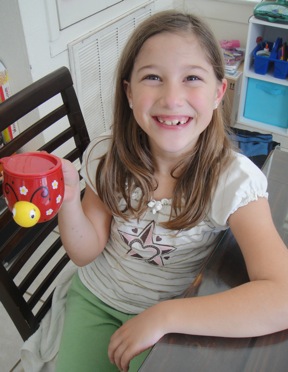 ---
* * F e b r u a r y * *
---
Earrings
Kaira got a gift card from Grammy to Claire's, and Kaira picked out a bunch of fun new earrings!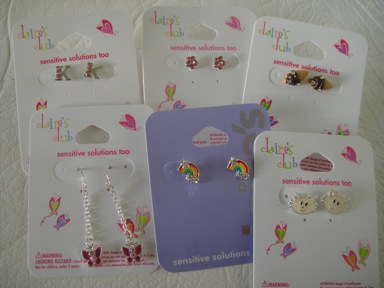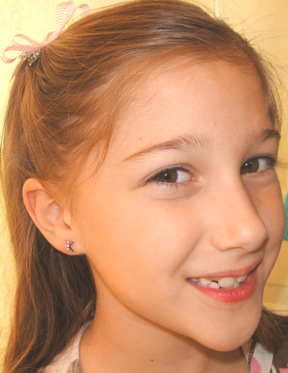 ---
At the park, riding her bike...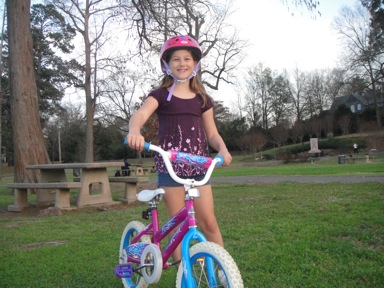 ---
Microscope
Checking out some slides under new new microscope she got for Christmas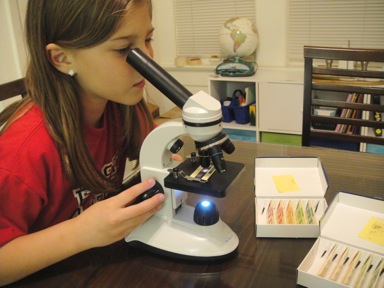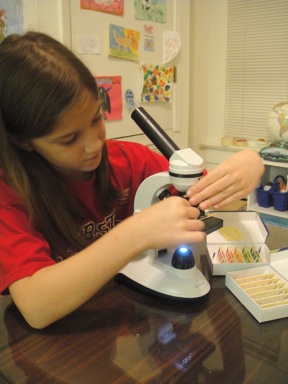 ---
Puppies!
Kaira cuddling with a couple of the puppies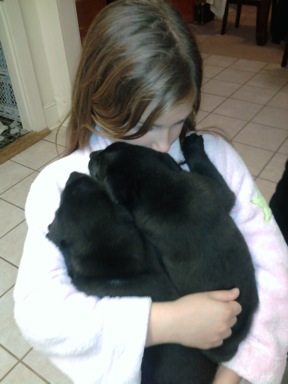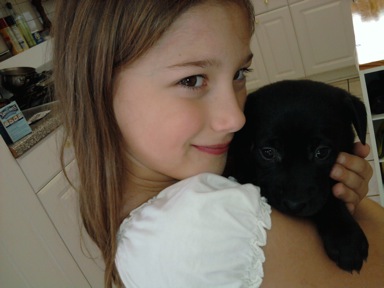 ---
* * M a r c h * *
---
St. Patrick's Day
Me & the kiddo dressed in our St. Pat's outfits, and some cupcakes we made.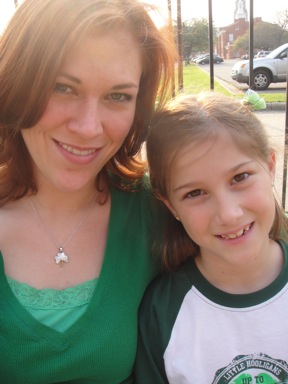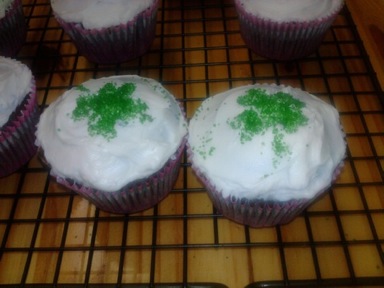 ---
Kaira's Solo!
Kaira was picked to sing a solo in front of her school at chapel one day... she did great! (I have a video, and will try to post it if I can figure out how)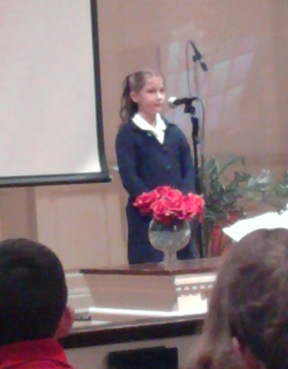 ---
Report Card
Kaira's 3rd quarter report card... her first and only non-A of the year - she got a 92 in science (93 & up is a A... so close!!). But she still did great.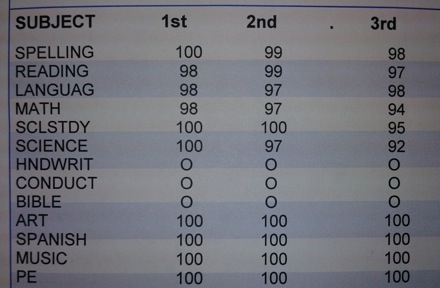 ---
Hermit Crabs
Kaira & Lokei playing with Kaira's new pet hermit crabs. And a picture of one of the crabs up close. She named them Hannah & Miley (like in Hannah Montana).