October 2010
Fall Carnival
The annual Fall Carnival at Kaira's school brings lots of games, rides, activities... plus food and fun with friends. An all around good time!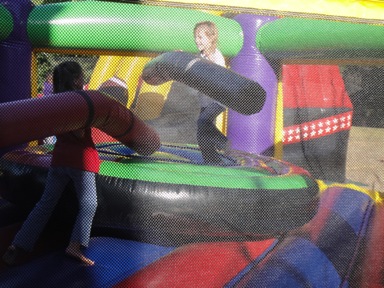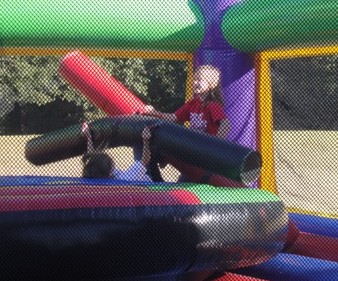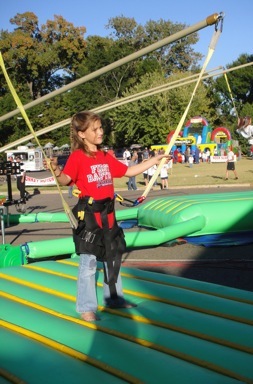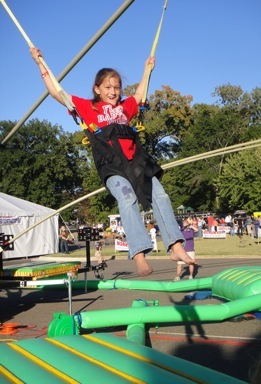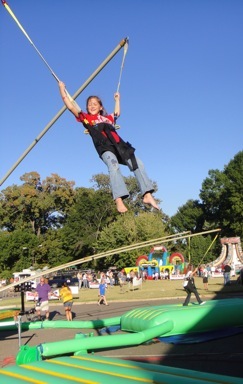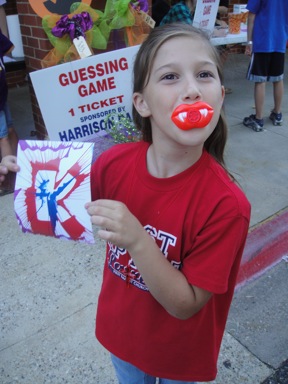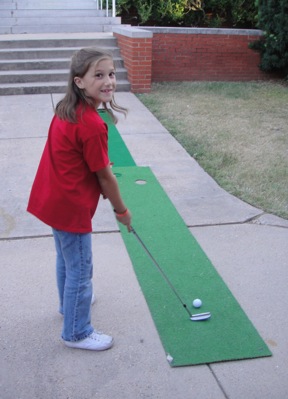 ---
Mom & Me
A special Mom & Me evening at church... we started with dinner, and then split up into groups and enjoyed a couple of activities including a cake decorating lesson and a 'spa' center. For cake decorating, a local cake decorator came and gave a brief lesson on how to do a few simple tricks, then all of the moms & girls each got a cupcake and bags of colored icing to decorate with. Kaira's cupcake looked pretty good at first, but then she continued to pile more and more frosting on top and it got a little crazy! In the 'spa' center, there were all sorts of different nail files & polishes and hair clips and funny colored hair extensions and such. We took turns doing each others hair and nails. She was originally planning on painting my nails orange! But I managed to talk her into a pink color instead.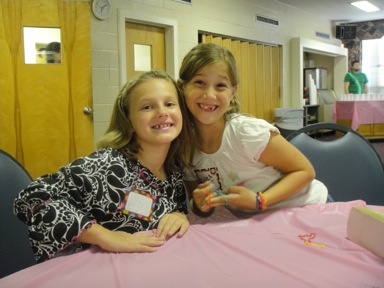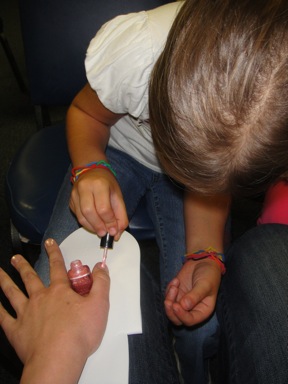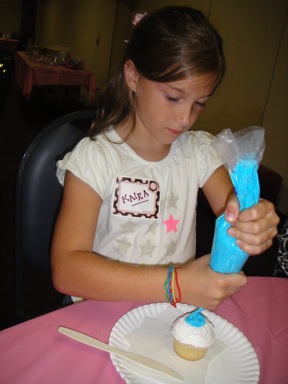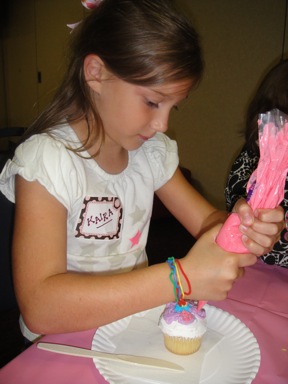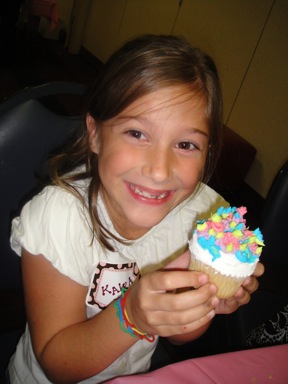 ---
Nifty Fifties For the fiftieth day of school, Kaira's class got to celebrate the Nifty Fifties... they got to wear fifties gear and do all sorts of cool activities, like learning the hand jive and participating in a hula hooping contest.

Kaira getting ready for school with her fifties hair, pink bow and pink polo...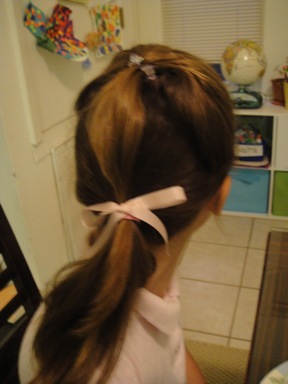 Her class all decked out in their 50's gear... the 50's kiddo's being silly... and the pretty 50's ladies in her class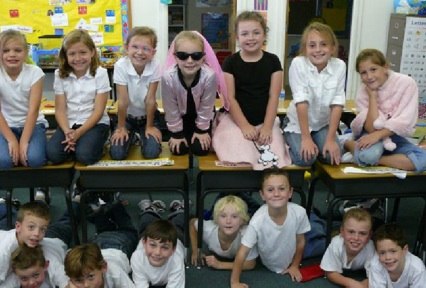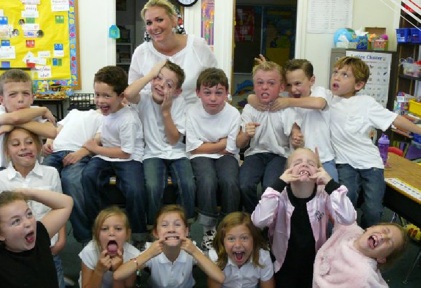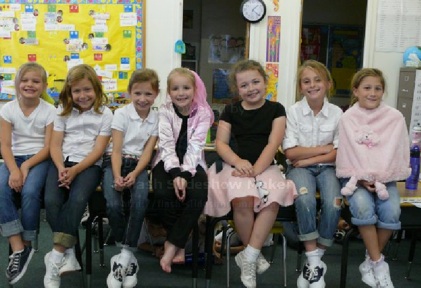 ---
Report Card
Kaira's first report card of the year. Way to go kiddo!!
(And those are O's for Outstanding, not zeros!)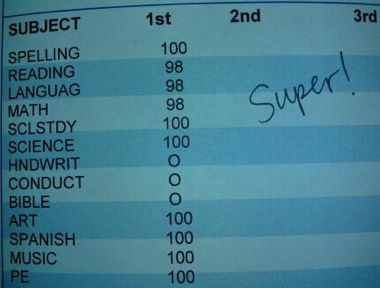 Honor's Chapel
Honor's Chapel at Kaira's school to give out awards for the first 9 weeks - Kaira got "Perfect Attendance" and "All A's Honor Roll"!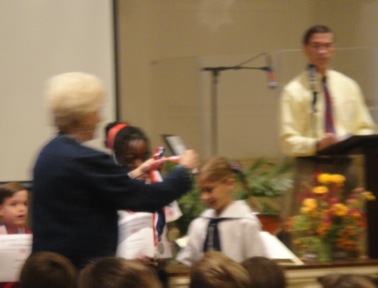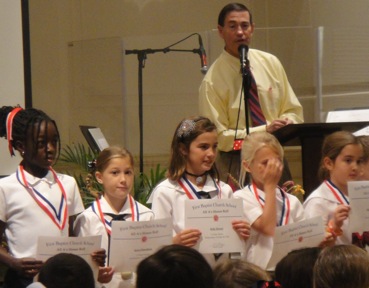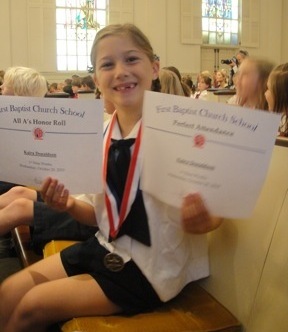 ---
---
Kaira's 8th birthday!

Birthday Breakfast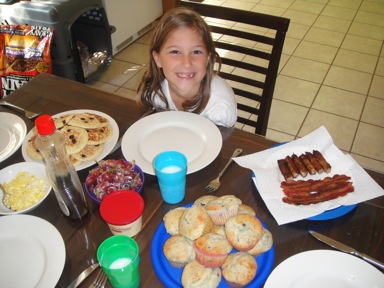 Birthday Cakes
Kaira wanted a puppy themed birthday party. So to send to school, I made little puppy cupcakes. And then for her actual birthday party, she got two puppy cakes. They were actually easier to make than some of the previous cakes (like the ocean cake!) and came out pretty cute.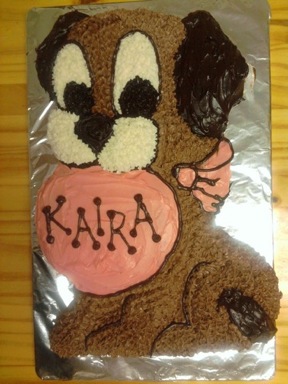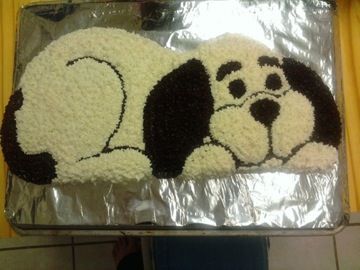 Birthday Party
Birthday party at the park... to which she invited her whole soccer team and the whole 2nd grade at her school! (Which luckily, is only 35 kids). They decorated 'dog tags', played games, played on the playground, and ate lots of cake. Lokei even came all the way up from Baton Rouge to celebrate with us! :)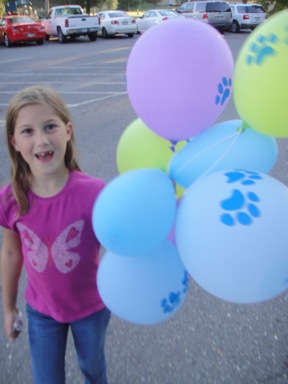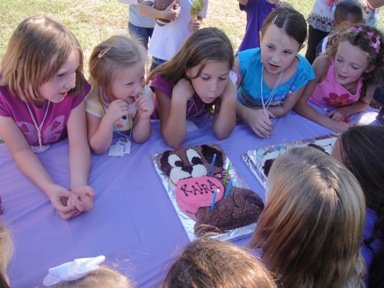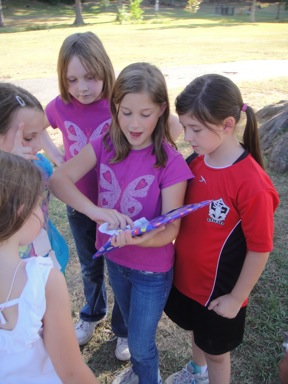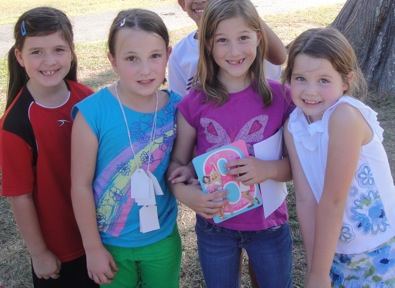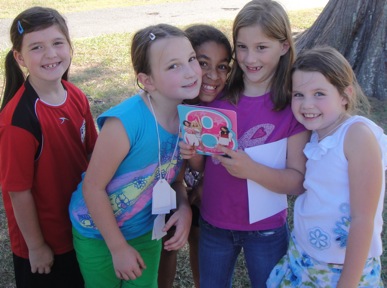 Presents
And a birthday wouldn't be a birthday without presents!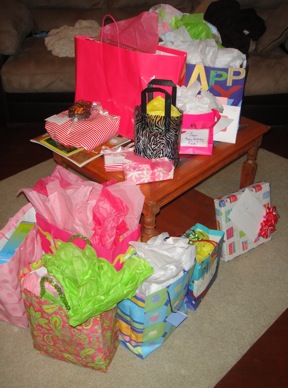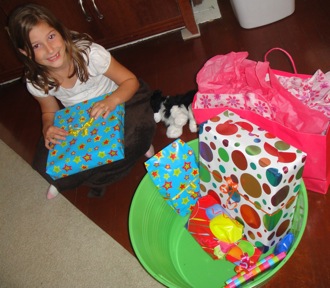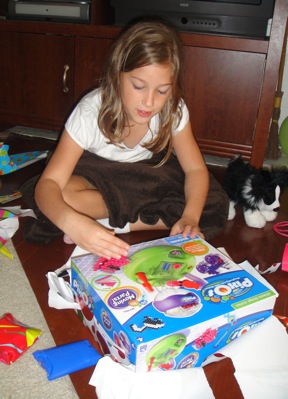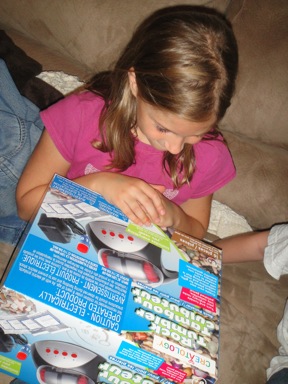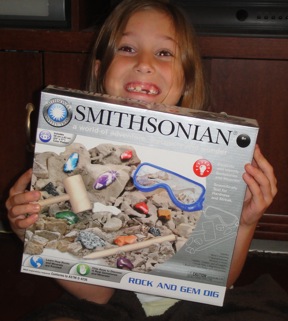 Kaira's Room
A surprise Kaira found when she woke up in the morning on her birthday - I decorated her bedroom door for her.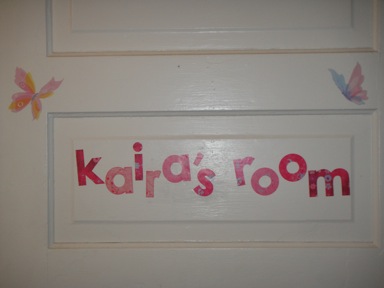 Dinner
Enjoying some ice cream at dinner.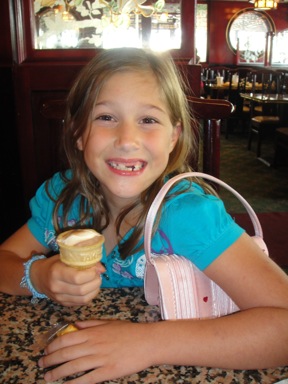 ---
Palentologist in the making
Kaira playing with one of the kits she got for her birthday - a block of dirt with stones hidden inside that she had to dig out like a paleontologist... she loved it!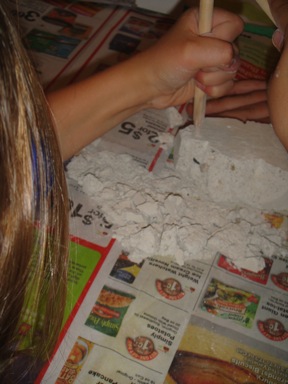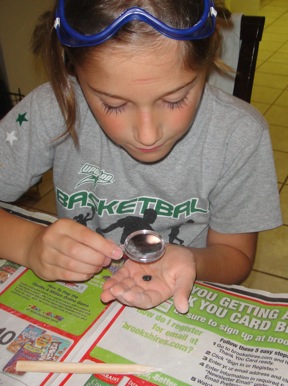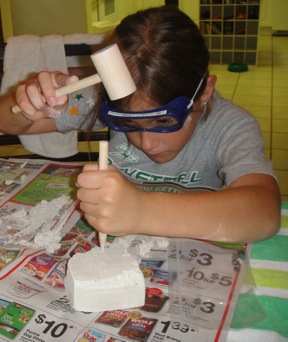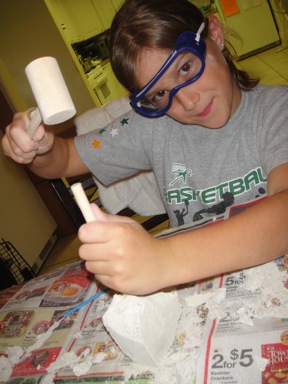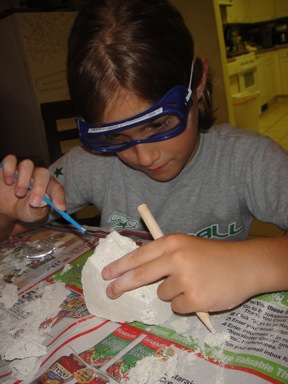 Jewelry Box
Playing with another kit she got for her birthday... a jewelry box that she could decorate however she wanted. She had a lot of fun painting it.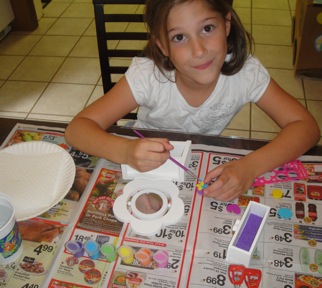 Pierced Ears!!
One of the things Kaira really wanted for her birthday was to get her ears pierced. As a surprise, I took her to a little jewelry store to 'pick out some earrings'. It took her a second before she figured out that it meant she was getting hers pierced... and boy was she excited! She did great too - didn't even flinch or cry or anything. She has to wear her starter earrings for 6 weeks before she can change them out, but she already has some other pairs picked out for when it's time.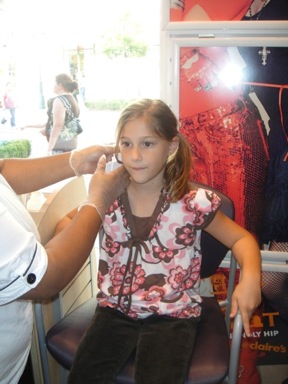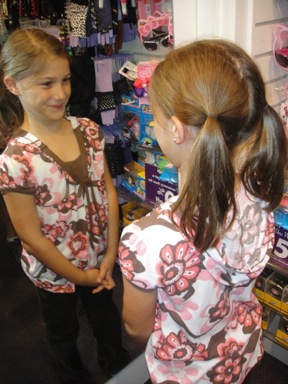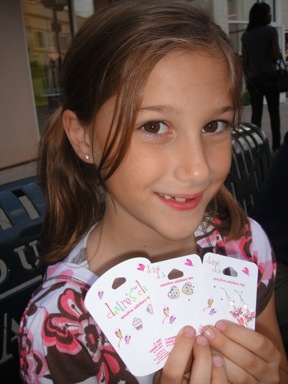 At the fountain at the boardwalk...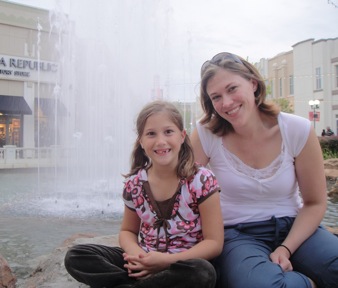 While at the Boardwalk, we also checked out the Bass Pro shop, and Kaira had fun shooting the laser guns...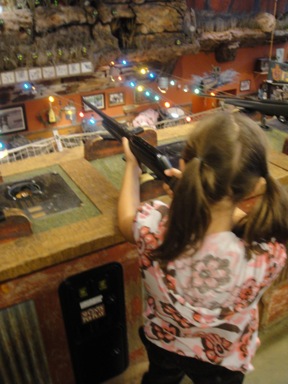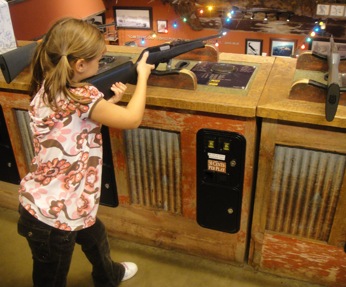 ---
Build-A-Bear!
Kaira got a gift card to Build-A-Bear from GiGi (her great-grandma), and had a great time picking out a new stuffed animal and clothes/accessories for it. She picked a panda, which she named Patsy.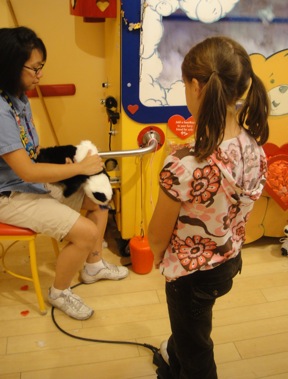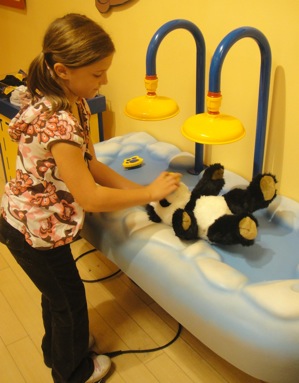 ---
Pumpkin Patch
At the pumpkin patch, picking out a pumpkin (or three!)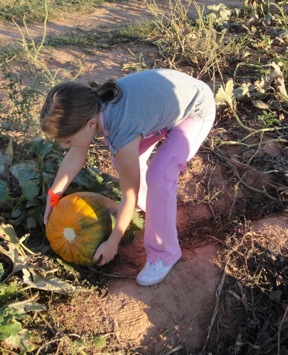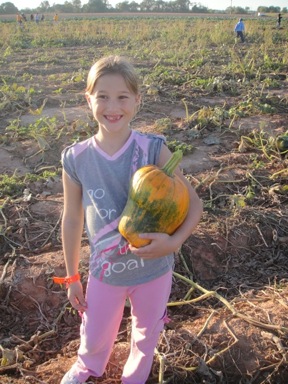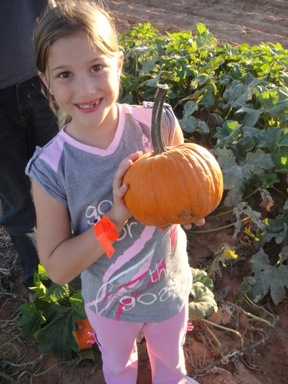 ---
Dixie Maze
At the pumpkin patch is also a Corn Maze and all sorts of other fun stuff...
Kaira and I both went for a ride on the zip line... fun!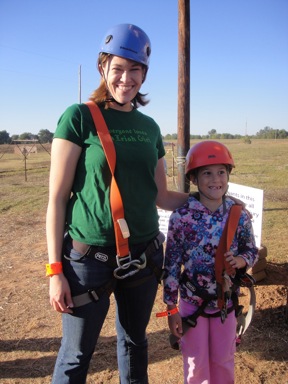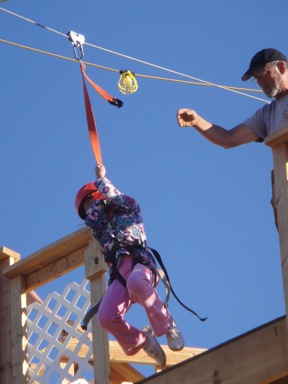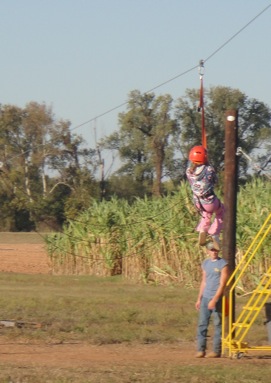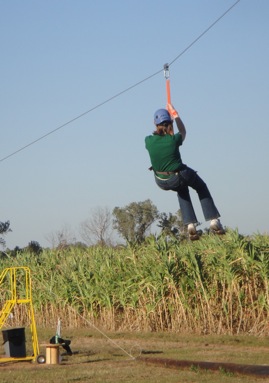 Jumping on the giant jumper... my favorite thing out there - SO much fun!!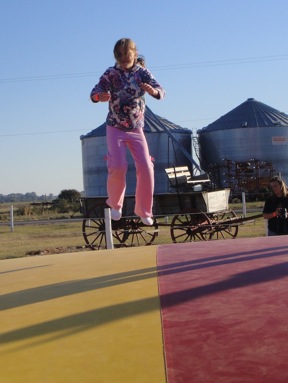 Playing with a chicken... Playing on the horse swings... going for a spin on the big barn swing...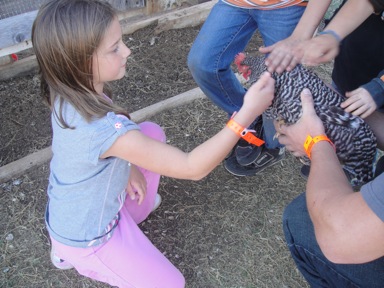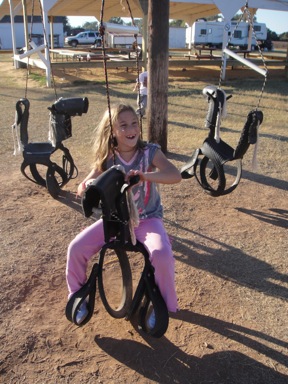 Kaira and I hanging out near the corn cannon... and getting ready for the hay ride to the pumpkin patch to begin...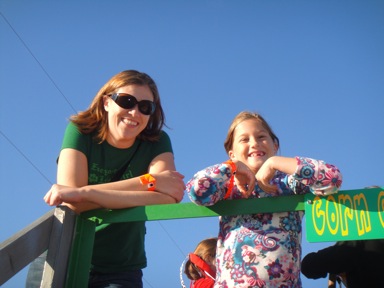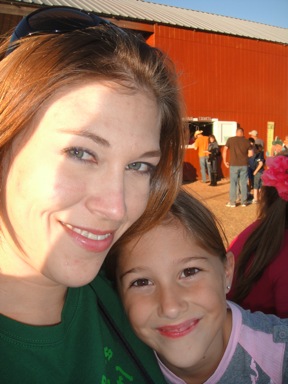 Kaira playing in the huge corn kernel bin (like a sandbox, but filled with corn!)...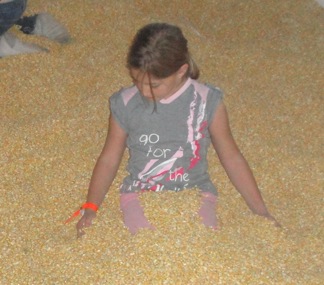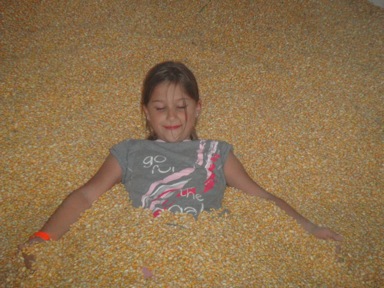 Walking through the Corn Maze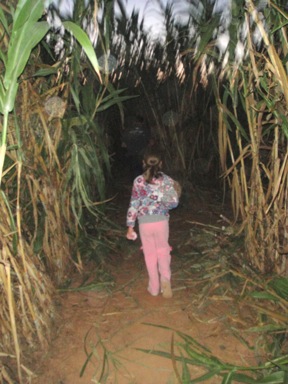 ---
Halloween
Kaira decided to be a cat this year, which ended up being one of the easiest costumes I've ever made! We found the mask at the store one day, and the black clothes she already had from her jazz class. All I had to do was make the tail. She loved being a cat - she really got into it... was meowing and hissing at people all day! We went trick-or-treating with a few of her soccer team buddies and they had a blast.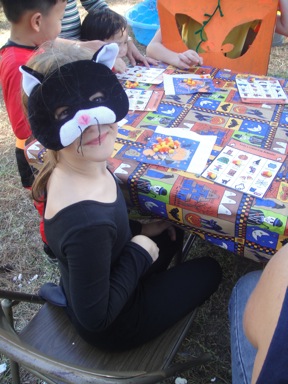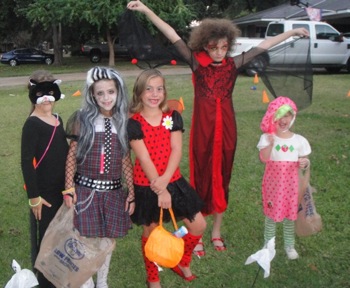 Playing candy corn bingo at the church Halloween extravaganaza