Spring Soccer 2010
Running and kicking...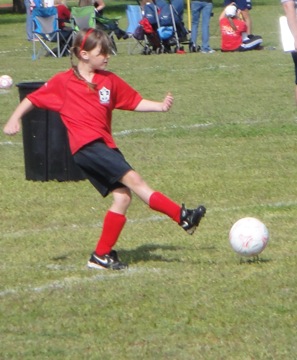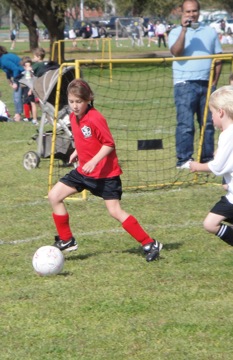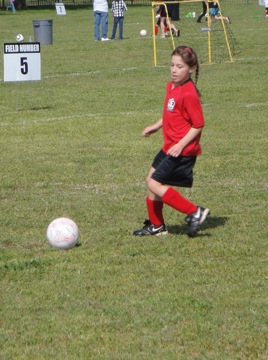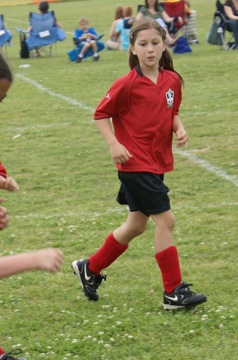 Moving the ball...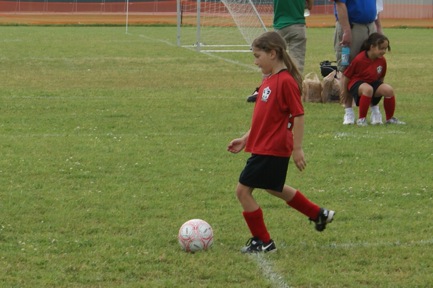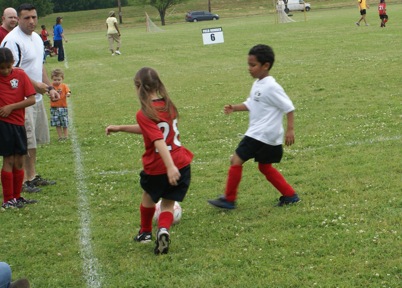 You're not stealing that ball from me, mister!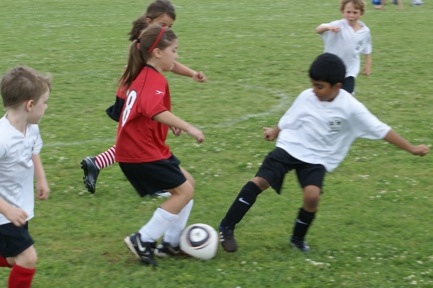 For one game, the other team didn't show - so Kaira's team played themselves for fun, 8 kids on the team playing 4-on-4.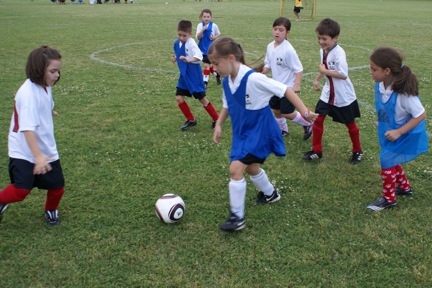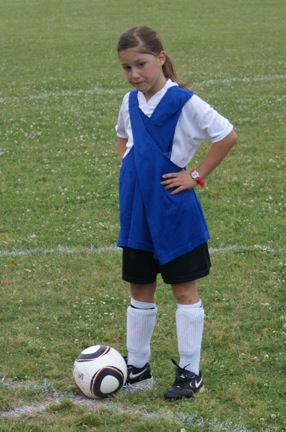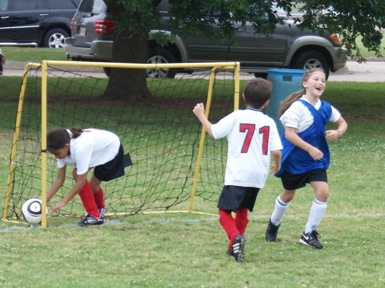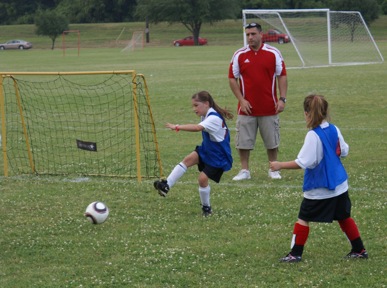 Kaira with a couple of her teammates - Kaitlyn, and Piper.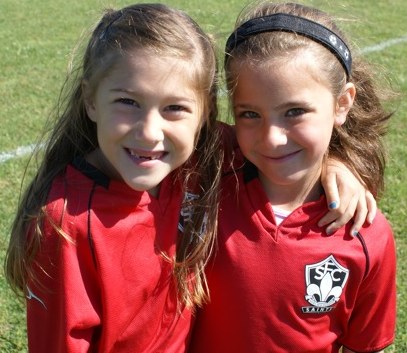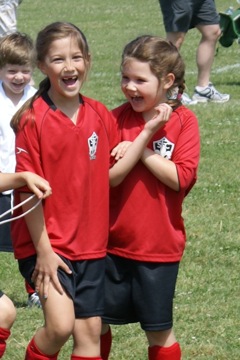 Making Goals!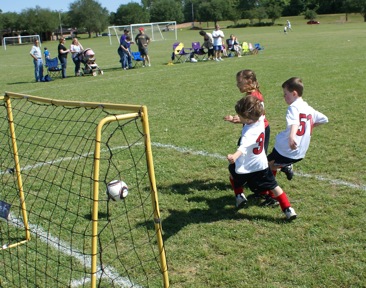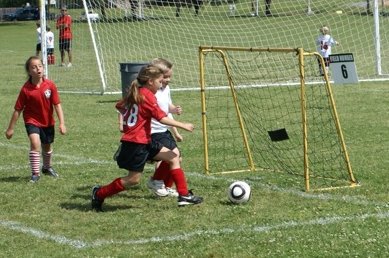 More fancy footwork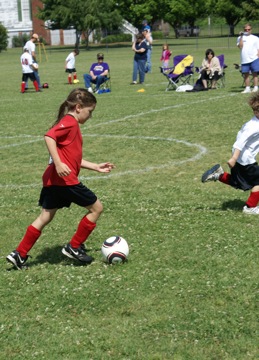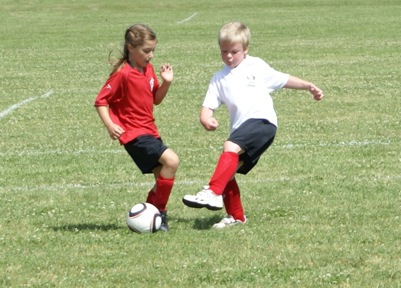 Individual and Team Photos at the end of the season